End Of Lease Cleaning in Canberra

Houses

Town Houses

Offices

Apartments

Estates

24/7 Customer Assistance

Bond Back Guarantee

Fully Insured For any damages

Skilled Cleaning Crew

We supply materials
Your Complete End Of Lease Cleaning Checklist in Canberra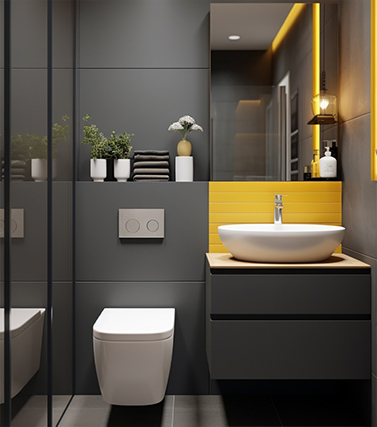 BATHROOMS
Sanitize Toilets & Sinks
Tile Grime Removal
Deep Clean Showers & Tubs
Inside Cupboard Cleaning
Soap Dish Refresh
Shower Head Cleaning
Mirror Polishing
Spot Clean Walls
Interior Window Wipe
Light Switch Wipe
Skirting Board Clean
Floor Mop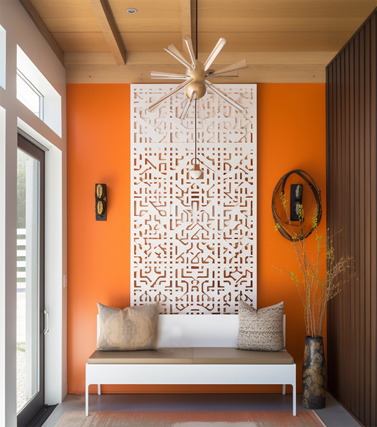 LIVING AREA
Closet Vacuuming
Carpet Vacuum
Floor Mop & Scrub
Inside Window Wipe
Window Sill Wipe
Cobweb Removal
Skirting Board Clean
Mirror Clean
Wall Spot Clean
Window Track Clean
Light Switch Wipe
Inside Cupboard Clean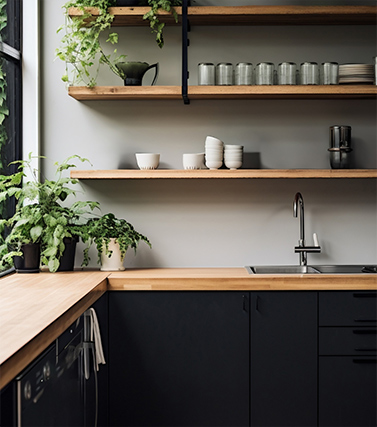 KITCHEN
Stove Top Grease Clean
Inside Cabinet Clean
Oven & Handle Wipe
Top of Cabinets Wipe
Wall Spot Clean
Interior Window Wipe
Oven Clean
Light Switch Wipe
Skirting Board Clean
Floor Mop
Sink Deep Clean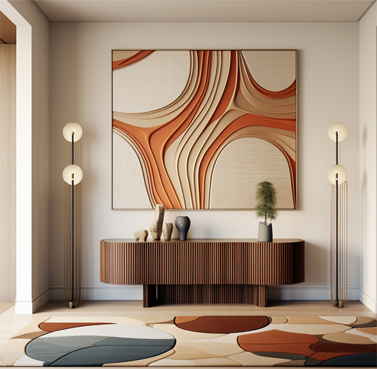 ALL AREAS
Cabinet Door Dusting
Countertop Clean
Area Rug Vacuum
Cabinet Door Polish
Tile Grime Clean
Wall Spot Clean
Interior Window Wipe
Hard Surface Clean
Floor Mop & Scrub
Introduction
Moving out can be a stressful ordeal, and the last thing you want to worry about is cleaning your old place. That's where we come in. Welcome to Capital Coastal Cleaning, your trusted partner for End-of-lease cleaning services in Canberra. We understand the challenges you face during this transitional period, from packing to paperwork and everything in between. Our team of Professional end-of-lease cleaners in Canberra is here to take the cleaning burden off your shoulders. With our guaranteed services, you can focus on settling into your new home while we make your old one sparkle. Whether you're a tenant aiming to get your full bond back or a property manager looking to impress potential tenants, we've got you covered.
Why Choose Our End-of-Lease Cleaning in Canberra
Local Expertise with a Global Standard:
We're your neighbors, based right here in Canberra. We understand the local real estate market and the cleaning standards expected by Canberra landlords and property managers.
100% Bond Back Guarantee:
Our confidence is so high that we offer a 100% bond back guarantee. If your property manager isn't fully satisfied, we'll return and re-clean at no extra cost.
Eco-Friendly Cleaning:
We're committed to keeping Canberra green with eco-friendly cleaning products.
Flexible Scheduling for Your Busy Life:
We offer flexible scheduling options to fit into your hectic life without compromising on quality.
Transparent Pricing:
No hidden fees, no surprises. You know exactly what you're paying for.
Tailored Services:
Custom cleaning packages ensure you pay only for the services you need.
24/7 Customer Support:
Our customer support is available 24/7 to assist you.
Quality You Can Trust:
Our team of professional cleaners is trained to meet and exceed the highest cleaning standards.
Comprehensive Cleaning Packages:
We offer all-in-one cleaning packages that cover every nook and cranny of your Canberra home. From the kitchen to the bathroom, we leave no stone unturned.
Carpet Cleaning:
Say goodbye to stubborn stains and odors. Our advanced carpet cleaning techniques ensure your carpets look and smell as good as new.
Kitchen Deep Cleaning:
The heart of every home deserves special attention. Our Canberra team specializes in grease and grime removal, making your kitchen shine.
Bathroom and Toilet Sanitization:
Hygiene is our top priority. We use high-grade disinfectants to make your bathrooms germ-free and sparkling clean.
Window and Glass Cleaning:
Enjoy the scenic beauty of Canberra through crystal-clear windows. Our window cleaning services remove all streaks and smudges.
Outdoor and Patio Cleaning:
Canberra's outdoor spaces are beautiful; yours should be too. We can clean patios, decks, and even your outdoor furniture.
Customized Cleaning Plans:
We understand that every Canberra home is unique. Tell us your specific needs, and we'll tailor a cleaning package just for you.
Real Estate Agent Approved:
Our services are endorsed by local Canberra real estate agents. We know what they look for and how to deliver it.
Eco-Friendly Options:
Sustainability is important to us and our Canberra community. Ask about our eco-friendly cleaning options.
Our Eco-Friendly Approach to End-of-Lease Cleaning in Canberra
Why Eco-Friendly Matters:
In a city as green and clean as Canberra, it's essential to maintain eco-friendly practices. Learn why choosing an eco-conscious cleaning service is not just good for the planet but also for your home.
Our Green Cleaning Products:
We use biodegradable and non-toxic cleaning agents that are safe for you, your pets, and the environment. Our products meet all Canberra environmental standards.
Energy-Efficient Equipment:
Our cleaning equipment is designed to consume less electricity without compromising on performance. Save energy while getting your home spotless.
Waste Management:
We follow Canberra's strict recycling and waste management guidelines. From the disposal of cleaning materials to recycling bottles, we do it responsibly.
Indoor Air Quality:
Our eco-friendly cleaning products improve indoor air quality, making your Canberra home a healthier place to live.
Community Involvement:
We're not just a business; we're part of the Canberra community. Learn how we contribute to local eco-friendly initiatives and programs.
Your Choice Matters:
By choosing our eco-friendly cleaning services, you're making a positive impact on Canberra's environment. Be part of the change you want to see.
Frequently Asked Questions
What is your Bond Back Guarantee?
We offer a 100% Bond Back Guarantee for our end-of-lease cleaning services in Canberra. If your property manager isn't fully satisfied, we'll return to re-clean at no extra cost.
Do you use eco-friendly cleaning products?
Yes, we prioritize eco-friendly cleaning solutions that are safe for both you and the environment.
How do I book your services in Canberra?
Booking is easy! Just fill out our online form or give us a call. We offer flexible scheduling to suit your needs.
What areas in Canberra do you service?
We service all areas within Canberra, including Belconnen, Woden Valley, Gungahlin, and more.
Do you offer same-day cleaning services?
Yes, we offer same-day services in Canberra based on availability. Please call us to confirm.
Can I customize my cleaning package?
Absolutely! We offer customizable cleaning packages to meet your specific needs.
What makes you different from other cleaning services in Canberra?
Our attention to detail, eco-friendly approach, and guaranteed bond back service set us apart. We're not just cleaners; we're your partners in making your move easier.
How do I get a quote?
Simply fill out our online form or call us for an instant quote tailored to your cleaning needs in Canberra.
Our Eco-Friendly Approach to End-of-Lease Cleaning in Canberra
South Canberra
Woden Valley
Weston Creek
Tuggeranong
North Canberra
Belconnen
Gungahlin
Lyneham
O'Connor
Central Canberra
Civic
Braddon
Reid
Campbell
West Canberra
Molonglo Valley
Duffy
Holder
East Canberra
Kingston
Manuka
Griffith
Barton
Contact Us for End-of-Lease Cleaning in Canberra
Ready to ensure your bond return with our seamless end-of-lease cleaning services? Get in touch with us today! We're conveniently situated in the heart of Canberra, making it simple for you to connect with us.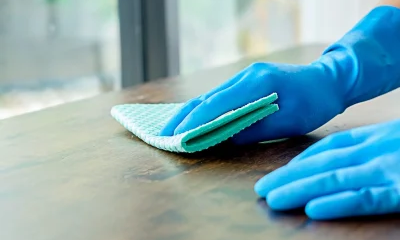 Email:
Tyson@capitalcoastalcleaning.com
What Our Canberra Clients Are Saying
Real Stories, Real Satisfaction
Hear first hand from our satisfied customers in Canberra about how we exceeded their expectations and made their moving process stress-free.
"Capital Coastal Cleaning turned my moving nightmare into a dream. The eco-friendly approach was the cherry on top!"
– Sarah, Canberra City
"I was skeptical about hiring a cleaning service, but these guys are the real deal. My property manager was so impressed, I got my full bond back!"
– Mark, Belconnen
"Responsive, professional, and thorough. They even followed Canberra's strict recycling guidelines. Highly recommend!"
– Emily, Woden Valley
"Best end-of-lease cleaning in Canberra, hands down. The team was punctual and the customer service was excellent."
– David, Gungahlin
"I love how they use eco-friendly cleaning products. My indoor air quality has never been better!"
– Lisa, Tuggeranong
Your Trusted Partner for End-of-Lease Cleaning in Canberra
Moving out is already a hectic process; don't let cleaning add to your stress. Choose Capital Coastal Cleaning for a hassle-free, eco-friendly, and guaranteed bond back cleaning experience in Canberra. Our professional team is just a call away, ready to transform your space into a spotless haven that even the most meticulous property managers will approve of.
Secure Your Bond Return Today!
Ready to make your move easier and secure your full bond return? Don't wait! Book your end-of-lease cleaning service with Capital Coastal Cleaning now.
📞 Call us at 0479184498
📧 Email us at Tyson@capitalcoastalcleaning.com
📝 Or fill out our quick and easy Online Booking Form
Take the first step towards a cleaner, brighter space. Choose Capital Coastal Cleaning—your trusted cleaning partner in Canberra.