End Of Lease Cleaning in Canberra and Batemans Bay: Guaranteed Bond Returns
✅ Bond Back Guarantee
✅ Expert Cleaning Team
✅ All Supplies Included
✅ 24/7 Customer Support via Live Chat, Phone & Email
✅ Insured Against Damages
Your Complete End Of Lease Cleaning Checklist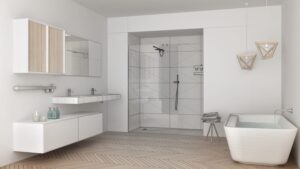 ✔️ Scrub & Clean Toilets and Sinks
✔️ Tile Grime Removal
✔️ Scrub & Clean Showers & Tubs
✔️ Scrub & Clean Inside Bathroom Cupboards
✔️ Clean Soap Dish
✔️ Clean Shower Head
✔️ Cleaning of Mirrors
✔️ Spot Cleaning Walls & Wall Tiles
✔️ Interior Window Cleaning
✔️ Wiping Down Light Switches
✔️ Scrub & Cleaning of Skirting Boards
✔️ Mop Floor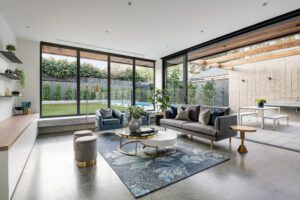 ✔️ Vacuum Closet Space
✔️ Vacuum Carpets
✔️ Mop and Scrub Floors
✔️ Clean Inside Windows
✔️ Wipe Down & Scrub of Window Sills
✔️ Remove Cobwebs
✔️ Scrub & Cleaning of Skirting Boards
✔️ Cleaning of Mirrors
✔️ Spot Cleaning Walls
✔️ Thorough Cleaning of All Window Tracks
✔️ Wiping Down Light Switches
✔️ Cleaning Inside Cupboards or Drawers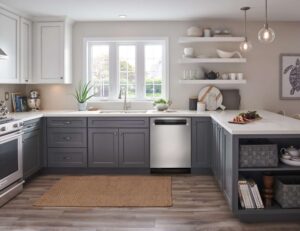 ✔️ Grease Removal From Stove Top, Rangehood and Overhead Fan
✔️ Thorough Cleaning of Inside Cabinets/Drawers
✔️ Wipe Down Oven and Door Handle
✔️ Wipe Down Top of Cabinets And Handles
✔️ Spot Cleaning Walls
✔️ Interior Window Cleaning
✔️ Oven Cleaning
✔️ Wiping Down Light Switches
✔️ Scrub & Cleaning of Skirting Boards
✔️ Mop Floor
✔️ Deep Clean Sink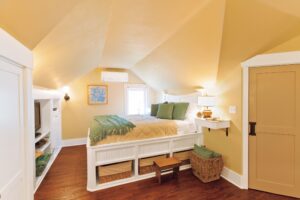 ✔️ Dust Cabinet Doors
✔️ Clean Countertops
✔️ Vacuum Area Rugs
✔️ Polish Cabinet Doors
✔️ Tile Grime Removal
✔️ Spot Cleaning Walls Around High Touch Areas
✔️ Interior Window Cleaning
✔️ Cleaning All Hard Surfaces*
✔️ Mop and Scrub Floors
End of Lease Cleaning in Canberra and Batemans Bay
Are you searching for a top-notch end-of-lease cleaning service in Canberra and Batemans Bay that can make your home look new? Look no further! Welcome to Capital Coastal Cleaning, your trusted partner for guaranteed bond returns. With our highly skilled team, we don't just clean; we make your space shine!
Whether you're a tenant aiming to get your full bond back or a property manager looking to impress potential tenants, we've got you covered.
End-of-Lease Cleaning: Tailored Services for Your Needs
Our services are not limited to end-of-lease cleaning; we offer various services tailored just for you. We do everything from residential and commercial cleaning to construction and carpet cleaning.
Our team of professional Canberra and Batemans Bay professional cleaners is equipped with state-of-the-art equipment and eco-friendly cleaning products. We're committed to providing you with a 100% satisfaction guarantee at affordable rates.
What Is End of Lease Cleaning?
Moving out is stressful, and you probably don't want to worry about cleaning. That's why Capital Coastal Cleaning is here to help. We relieve stress with our specialised end-of-lease cleaning services in Canberra and Batemans Bay. We train our team of professional cleaners to meet the highest standards, so we can guarantee you'll get your bond back.
Specialised End-of-Lease Cleaning Services in Canberra and Batemans Bay: Exceeding Standards, Guaranteeing Bonds
We understand that every home is different, and so are the cleaning requirements. Whether you're a tenant aiming to get your full bond back or a homeowner looking to make the property market-ready, we've got you covered. Our comprehensive cleaning checklist is designed to satisfy even the most stringent real estate standards.
But we continue beyond meeting standards; we aim to exceed them. Our team pays meticulous attention to every corner of your home, from interior windows to deep-cleaning ovens, walls, and cabinetry. We're not just cleaners but professionals who take pride in our work.
We know there are other cleaning services, but we go the extra mile at Capital Coastal Cleaning. Have special cleaning requirements? No problem. Our services are flexible to meet your specific needs. And if your real estate agent isn't satisfied, we offer a 72-hour free-of-charge re-attendance guarantee. That's how confident we are in our services.
So, why add to your moving-out stress? Let Capital Coastal Cleaning handle the dirty work so you can focus on settling into your new home. With affordable rates and top-notch service, getting your bond back has always been challenging.
A Step-by-Step Guide to Our End of Lease Cleaning Process
Booking & Inspecting Your Home
Get an instant quote through our online booking form.
Add your name, preferred date, and time.
Provide details about your property.
Book our service to help you get your bond back in full.
Upon receiving your booking, we'll assign it to one of our experienced end-of-lease cleaners.
Our helpful admin staff will send you a copy of our end-of-lease cleaning checklist and other important information.
On arrival, we will take pictures of any existing damages, ensuring transparency with our customers.
If our cleaning teams identify other areas that need attention (e.g., blind cleaning or complete wall washing), we will ask if you would like to add them to the booking.
Pretreatment
Our meticulous process continues with pretreatment to ensure a thorough clean:
For ovens, we pretreat oven racks/trays and detachable parts, applying a specialised cleaning solution.
Stains in toilet bowls receive pretreatment with acid to effectively remove them.
If grout is stained between bathroom and kitchen tiles, our cleaning team applies pretreatment for optimal results.
The End Of Lease Cleaning Process
At Capital Coastal Cleaning, our end-of-lease cleaning process is designed for thoroughness and efficiency. We follow a systematic approach that ensures every property's nook and cranny is perfectly cleaned. Here's a step-by-step overview of our cleaning process:
Cobweb Removal: First we remove cobwebs from ceiling corners and crevices, leaving your home spotless from the top down.
Fans and Vents: If applicable, we'll clean fans and vents, ensuring they're free from dust and dirt.
Pretreated Areas: We revisit pretreated areas to ensure the cleaning solutions have done their magic, guaranteeing a deep and practical clean.
Kitchen Excellence: Next our team begins with the top of the kitchen cupboards, then meticulously cleans the splashback and benchtop. We leave no detail untouched, ensuring the bottom kitchen cupboards are thoroughly cleaned.
Window, Tracks, and Blinds: Than clean windows, window tracks, and blinds (if part of your service) precisely, ensuring no stains are left behind. Natural sunlight provides a thorough cleaning.
Wall Wiping: Moving onto washing walls (where applicable) and wipe down anything on the walls, including light switches, intercoms, AC units, and power sockets.
Door and Frame Cleaning: Doors and door frames receive special attention, ensuring they are clean and smudged-free.
Wardrobes and Mirrors: All wardrobes, both inside and outside, along with mirrors and wardrobe door tracks (if applicable), are cleaned to perfection.
Laundry Care: We move on to cleaning the laundry area, including any inbuilt appliances like dryers, leaving them spotless.
Bathroom Brilliance: Bathrooms are next on our list. We start with tiles and grout, move on to mirrors and vanities, and thoroughly scrub and clean toilets, showers, and bathtubs.
Skirting Board Detailing: Skirting boards throughout your home are wiped down and de-dusted, ensuring a pristine finish.
Floor Perfection: We conclude by thoroughly scrubbing and vacuuming floors, including all window and sliding door tracks. Our meticulous approach guarantees no grime or dirt is left behind.
If you've chosen to have your carpets steam cleaned, we'll take care of that, ensuring they are vacuumed at least twice for a comprehensive clean.
Our end-of-lease cleaning process is designed to leave your property in impeccable condition, helping you confidently secure your bond. We take pride in delivering outstanding cleaning results.
Please contact us for any specific cleaning requirements or tasks you'd like to include in your service. At Capital Coastal Cleaning, we aim for nothing less than excellence in every cleaning task we undertake.
Final Walkthrough and Check
After completing all the areas on our comprehensive bond cleaning checklist, our experienced team conducts a meticulous final walkthrough to ensure every nook and cranny is spotless. We pay close attention to cupboards, cabinets, drawers, and walls, leaving no room for overlooked spots.
If some areas cannot be cleaned to perfection, we document them with pictures and provide you with a detailed report. Our commitment to your satisfaction is unwavering, and we strive to deliver a bond cleaning service that exceeds your expectations.
Additional Notes On Our Bond Cleaning Process
In our bond cleaning process, teamwork is critical. When two cleaners are on the job, one focuses on the kitchen, while the other tackles the bathroom. Additional services like pressure washing, carpet steam cleaning, or tile and grout cleaning can be arranged in advance.
So that you know, we don't disassemble appliances like ovens or dryers for cleaning. However, we thoroughly clean accessible surfaces for a pristine result.
Move-In Cleaning Services by Capital Coastal Cleaning
When you're ready to settle into your new home, cleanliness matters. Whether it's a pre-owned house or a newly constructed one, our move-in cleaning service ensures a fresh start. A pristine home is not only welcoming but also essential for your health.
Move-In Cleaning Service: Making Your New House Feel Like Home
At Capital Coastal Cleaning, we take move-in cleaning seriously. Our comprehensive service covers all the nooks and crannies, leaving no surface untouched. Every home is unique, so we're open to special cleaning requests. Additional tasks, such as front porch cleaning or exterior window cleaning, may be included at no extra cost.
Unlike ordinary cleaning services, we go the extra mile. Our expert team cleans from top to bottom and side to side, ensuring your new space is spotless. We would like to expect professionalism, efficiency, and cooperation from our dedicated staff. We work diligently to meet your satisfaction on every occasion.
What sets us apart is our commitment to the environment and quality. We use eco-friendly products, and our equipment is of the highest quality, regularly maintained and upgraded.
Make your move-in experience a breeze with Capital Coastal Cleaning. We're here to make your new house feel like home.
Book a Real Estate Cleaning Service Today!
Capital Coastal Cleaning is committed to meeting all your real estate cleaning needs with professionalism and expertise. Whether you're a landlord, property manager, or real estate agent, our comprehensive range of services is designed to exceed your expectations.
You're just one booking away from experiencing the impeccable cleaning services our skilled and experienced team provides. Please get in touch with us today and take the first step towards ensuring you return your entire bond.
Frequently Asked Questions
Do You Offer a Bond Back Guarantee?
Absolutely! At Capital Coastal Cleaning, we stand behind the quality of our end-of-lease cleaning services with a bond-back guarantee. Here's how it works:
If, for any reason, specific areas covered in our cleaning scope are missed during our initial service, we will promptly return to re-clean them at no extra cost. We understand the importance of ensuring your property meets the required standards for bond return.
However, please keep in mind that our re-clean warranty is valid for up to 72 hours after the initial cleaning service. We are committed to addressing any issues promptly to ensure your satisfaction.
It's important to note that we do not provide refunds as an alternative to our re-clean warranty. Our priority is to ensure your property meets the highest cleaning standards.
How Much Do You Charge for End of Lease Cleaning?
The cost of our end-of-lease cleaning service is determined based on the size of your property. We have a transparent pricing structure that takes into account the number of bedrooms and bathrooms in your home.
Additionally, there are extra charges for specific services that go beyond our standard bond clean. These additional services may include carpet steam cleaning, cleaning of outside windows, servicing extra balconies, comprehensive wall washing, and handling additional blinds.
If your property requires an extensive cleaning beyond our standard scope, we will discuss any additional charges with you before commencing the cleaning process. Transparency is key in our pricing.
Is Your Quote Final?
Absolutely, we take pride in our expertise when it comes to quoting for end-of-lease cleaning. The price we provide you with is the final price, ensuring transparency and no hidden costs.
In certain cases where the property is exceptionally soiled and requires extensive cleaning, we may need to discuss additional charges with you. However, rest assured that we always aim for fair and honest pricing.
If you're considering booking multiple properties, we're open to offering discounts. Feel free to reach out to us via phone or email to explore pricing options further. We're here to accommodate your needs and ensure your satisfaction.
No Need to Be Home
You are not required to be present during the service. We only need a way to access the property. If your agent is nearby, our teams are more than willing to pick up the key, enter the property, and efficiently carry out the cleaning work. Your convenience is our priority, and we aim to make the process as hassle-free as possible.
Services We Don't Provide
Typically, we do not offer the following services:
Gardening.
Extensive mold removal.
Patching or repairing damaged walls.
Thorough ceiling cleaning.
Fixing and cleaning inside of light fixtures.
Cleaning chandeliers or delicate fixtures.
Changing light bulbs.
Restoration of damaged carpets.
Repairing damaged grout or converting dark grout to white.
Fixing damaged stone countertops or removing chemical blemishes.
Commercial cleaning of heavily soiled kitchen appliances like stoves, large range hoods, and ventilation systems.
Our focus is on comprehensive end-of-lease cleaning, ensuring the property is in prime condition for the final inspection. If you have any specific needs or questions about our services, feel free to reach out.
Are You Insured?
Absolutely, we are fully insured. If you require proof of insurance, please send an email to tyson@capitalcoastalcleaning.com, and we'll promptly provide you with all the necessary documentation for your peace of mind.
How many people will come to clean my house?
Our standard end-of-lease cleaning team consists of two skilled professionals. However, in some cases, an additional team member may be assigned based on the requirements of your cleaning schedule. We will communicate this to you in advance to ensure transparency and efficiency.
Are your cleaning teams professionals?
Certainly! At Capital Coastal Cleaning, our cleaning teams are composed of highly skilled professionals. For end-of-lease cleans, we have specialized bond cleaning teams dedicated to delivering the highest standards of cleaning excellence.
My agent has a specific checklist, are you able to help?
Absolutely, our end-of-lease cleaning checklist is comprehensive and addresses most requirements. However, some agents may have specific additional requests, such as outside window cleaning, carpet steam cleaning, extensive wall washing, balcony cleaning, and pressure washing. These optional services can be included in your booking for an additional fee. If the walls exhibit excessive stains, spot wall cleaning may not be sufficient, and we offer full wall washing as an extra service for a nominal cost. Please keep in mind that additional services come with a fee, so be sure to include the relevant extras in your booking to align with your agent's specific checklist and ensure top-quality end-of-tenancy cleaning.
Do I need to move my furniture before the end of lease cleaning?
For a comprehensive end-of-lease clean, we advise clearing the property of all furniture and removable fixtures before our team arrives. This ensures a more effective cleaning of walls, floors, and surfaces. Furthermore, having access to power and running water is crucial for our cleaning process. If you foresee any issues with these conditions, please inform us in advance, and we'll make suitable arrangements.
I only need a partial end of lease clean, can you help?
Regrettably, we don't provide partial end-of-lease cleaning. Real estate agents often inspect properties thoroughly before releasing the bond, and a partially completed clean may not meet their standards. We suggest our comprehensive end-of-lease cleaning for the best chance of a successful bond return.
How much notice do you need?
Our standard booking process usually requires 24 hours of advance notice to secure your spot. Nevertheless, we understand that situations may arise where you need same-day end of lease cleaning services. In such cases, don't hesitate to give us a call on the day you require our assistance. We'll be more than happy to check our availability and see if we can accommodate your service request promptly.
Can I get a receipt to show my landlord?
Certainly! Once you've scheduled your cleaning service with us, we'll temporarily authorize your payment card. Following the successful completion of the service and your confirmation of satisfaction, we'll process the payment and promptly provide you with an electronic receipt. Moreover, if you'd like, we can send a duplicate receipt directly to your property manager or landlord upon your request. Just drop us an email, and we'll handle the rest to ensure a smooth process for you.
Does your spot wall cleaning include all dirty spots?
In most cases, our spot wall cleaning service isn't designed for addressing extensive scuff marks or dirt that covers all the walls. If your property's walls have numerous scuff marks, we recommend booking our comprehensive full wall washing service. Ensuring that all marks are removed from your walls is crucial if you're aiming to secure the return of your rental bond.